Beginning with departures on April 1, 2021, all foreign tourists will be required to pay a tax in the amount of approximately $10 to $11 USD per passenger depending on the exchange rate. Payments for families and groups can be made in one single transaction.
Payments can made online at http://visitax.gob.mx/, or at the airport prior to departure at kiosks that accept cash. If you choose to pay online, you will need to provide the number of people traveling (up to 10 passengers), name, age and passport number of each individual, and their departure date. This electronic payment can be made anytime prior to the traveler's departure.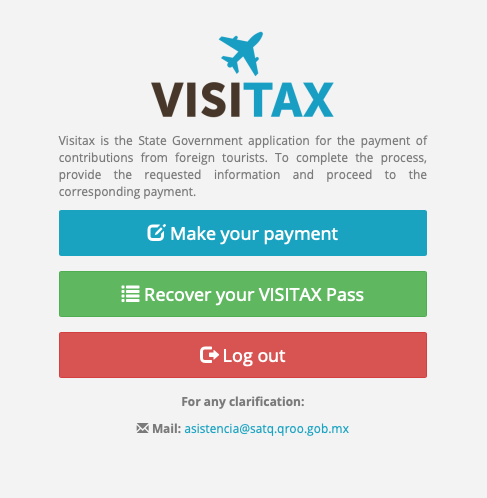 Tourists departing the state of Quintana Roo must show their proof of payment at the airport prior to boarding.