Switching gears today, I wanted to take some time to talk about all the little things that helped make our trip extraordinary. Yes, every trip to Disney is great, but, there were several little things that took our trip from great to positively magical!!!
Grocery Delivery– Deliveries by Dee– Disney is great with letting you bring food and drinks into the parks, which is a huge way to save money. I have been getting groceries delivered to the resort ever since I have had kids and it makes life so much easier. Normally, I have used Garden Grocer, but, I came across Dee in the Ear for Each Other Facebook group, which is made up of furloughed Disney Cast Members who are waiting to get called back to work. Dee is doing personal shopping in the Orlando area and is super personable and easy to work with. You book a time slot with her and then create your shopping list via the Dumpling app. She'll go out and do all the shopping for you and deliver your groceries right to the resort, saving you time from having to do that. If your things arrive before you, Bell Services will hold your items and refrigerate anything that needs to stay cold. This also works well if you are staying in one of the Disney Villas that has a kitchen. Why do grocery shopping on vacation??? While she was out shopping for my items, she was texting me if things were out of stock or needed to be substituted. Amazing service and I can't say enough good things about her!
Cupcakes and Goodies– With Love Bakery– When we arrived on Sunday it was my mom's birthday so I knew I wanted to do something special!! I also came across Rachel on the Ear for Each Other Facebook page and reached out to see if she could put some goodies together to celebrate our special occasion. I let her know I wanted a Tinkerbell/Pixie Hollow theme (my mom's favorite character) and we put together a custom cupcake, chocolate covered strawberry and chocolate covered pretzel bundle. Everything was delicious and we enjoyed snacking on it throughout the week!! Rachel was amazing to communicate with and delivered the goodies to the Front Desk at our resort. Check out her work- she's amazing!!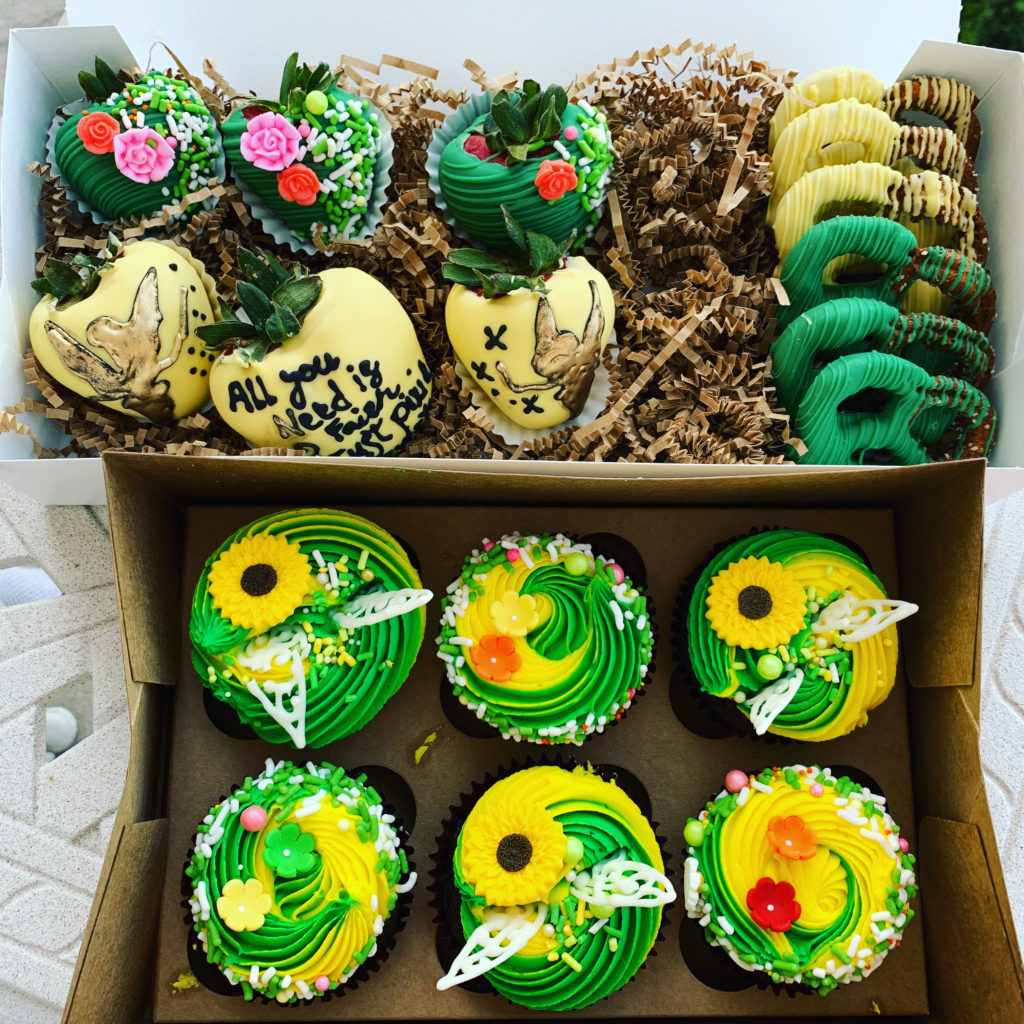 Stroller Rental– Orlando Stroller Rental– With my son having a rare genetic syndrome, I knew he would not be able to keep up with all of the walking and would tire easily. I went back and forth for weeks on what to do and whether or not to get a stroller. By the time I finally decided to, my two places that I normally use (ScooterBug and Kingdom Stollers) were already sold out. I came across Orlando Stroller Rental as they also had the City Mini Summit X3 available for our week. This stroller has a larger height and weight capacity and worked well for Griffin. He's probably right at the max limit because his head did smush up against the sun canopy, but, it was nice for him to get a break from walking and take a break from the sun. If you are interested in adding stroller rental to your upcoming trip, let me know!! I can explain the difference between the companies to find the best solution for your family! Lots of options!!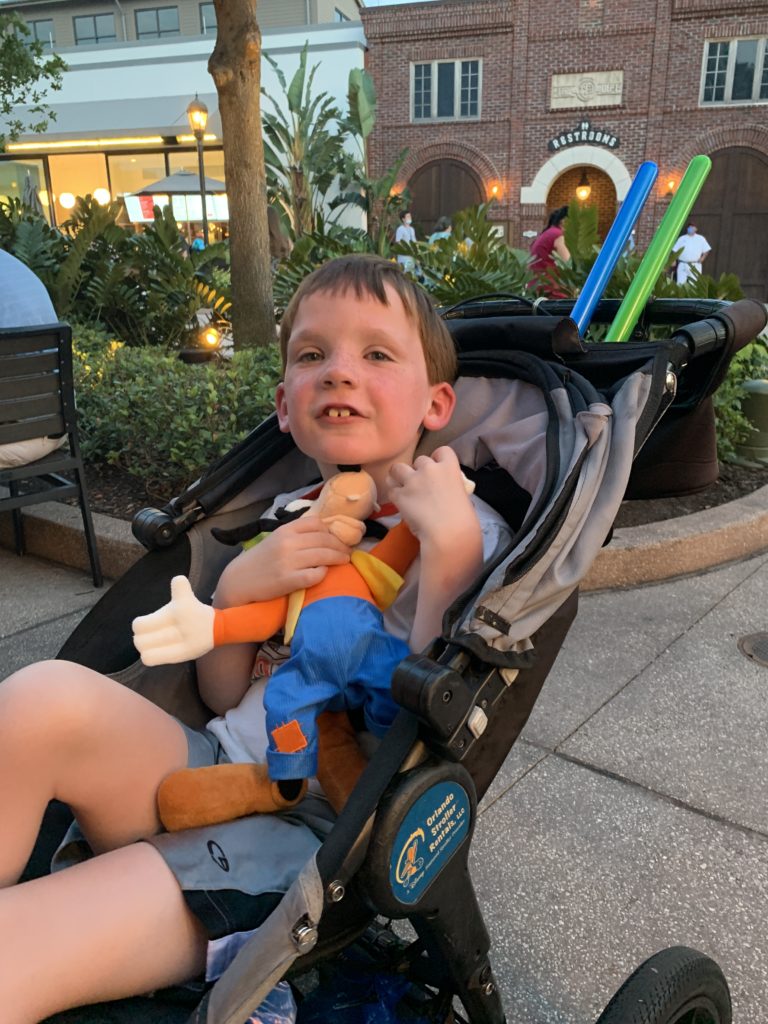 Private Transfers– Park Avenue Limo– I have been hearing that Magical Express wait times have been increasing, so that, coupled with flying Southwest and having to retrieve our bags from baggage claim (on side A), I just decided to bite the bullet and set up private transfers for the five of us. Magical Express departs from the B side of the airport, so having to juggle our bags and my kids could potentially be a challenge and that's not the way I wanted to start this trip. So I reached out to Charlie a few weeks ago and he set me up with transfers. WOW is all I have to say. This truly set the tone for the trip and just made the whole transfer experience perfect. Coming back to the airport, there was no dreaded Tragical Express sadness, we got to enjoy an extra hour of vacation since we left 2 hours before departure instead of 3 and we were just much more comfortable. If you are interested in learning more about this service for your trip, let me know and I can provide more details!! The service is available from Orlando International and Sanford.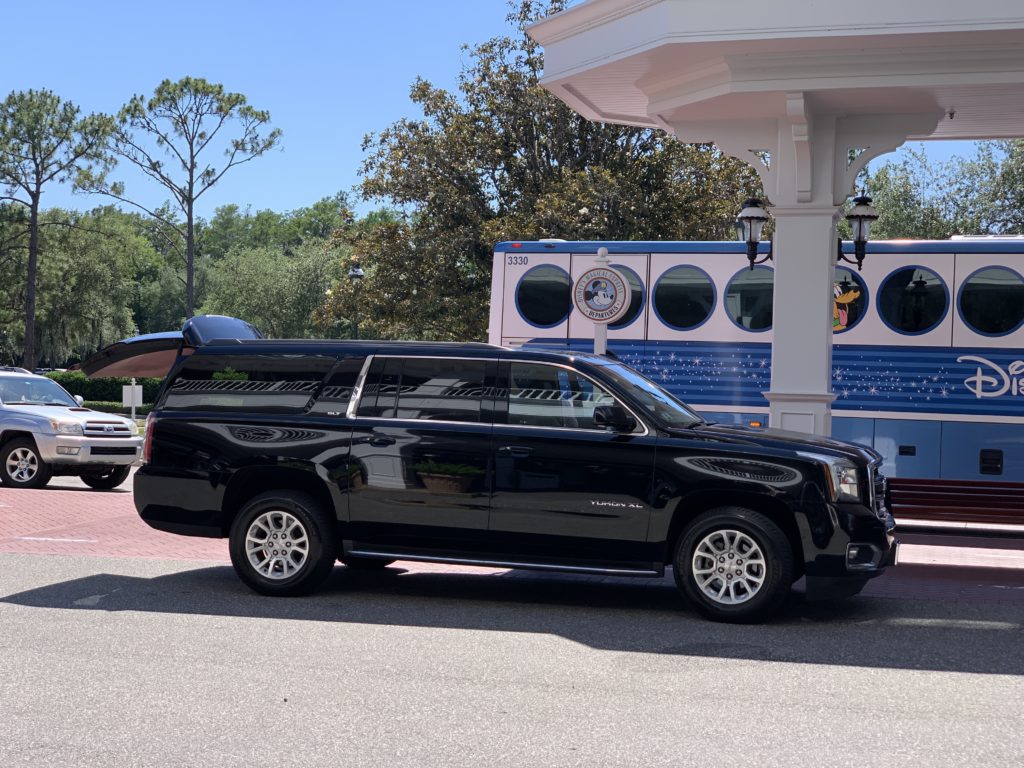 Cabana Rental @ Disney's Grand Floridian Resort– This was the biggest surprise for my family for the week. I knew we were going to be spending an entire day at the pool so I wanted to make that day extra special. The Grand Floridian has 4 cabanas located at the Beach Pool, which is next to the restrooms and towel issue/return area. Our cabana consisted of two chaise lounges out in the sun with a small table in between and then in the cabana there was a round table and comfortable seating for 8. There was also a ceiling fan, TV, charging station with outlets and USB ports and refrigerator. Bagged snacks (chips, pretzels, Mickey veggie chips and Chex mix), a fresh fruit tray and drinks (bottled water, Coke, Diet Coke and Sprite) were also stocked. We also had an attendant to take drink and food orders for us. In the middle of the afternoon, a dessert tray also magically appeared in our refrigerator. I still don't know if this was included or pixie dust!!! The cabana was definitely a splurge. Our family has started getting cabanas when we got to places like Great Wolf Lodge and Kalahari, as we like to have a "home base". At Disney, it was nice to have a place to call our own to relax in and out of the sun. The treats were an added bonus too, as we just snacked through the afternoon as we wished. We have never done a cabana in Disney and I don't think this will be our last time. It was a perfect retreat for a long, lazy day by the pool.